Semarang               Karangpanas          Central-Java
                                                                                                                                                                                    May 2, 2011
<![if !vml]>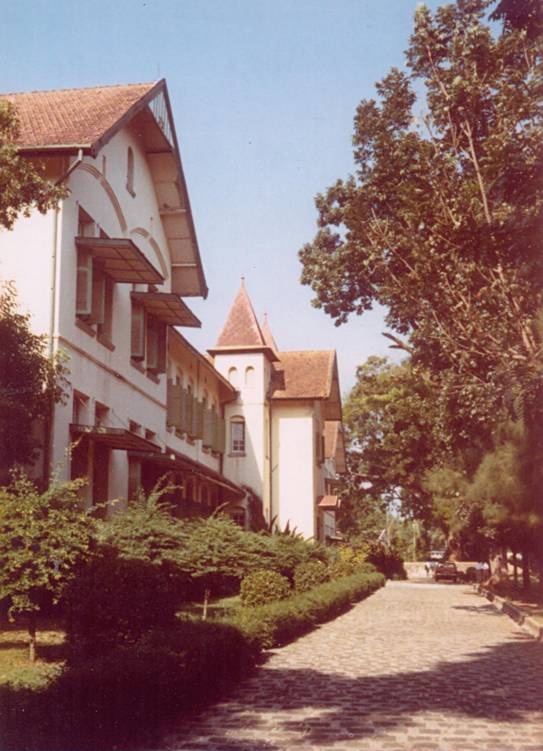 <![endif]>
Front view:  Main entrance is by the sheltered area in the background.
<![if !vml]>
<![endif]>
Front view of the chapel
                          
<![if !vml]>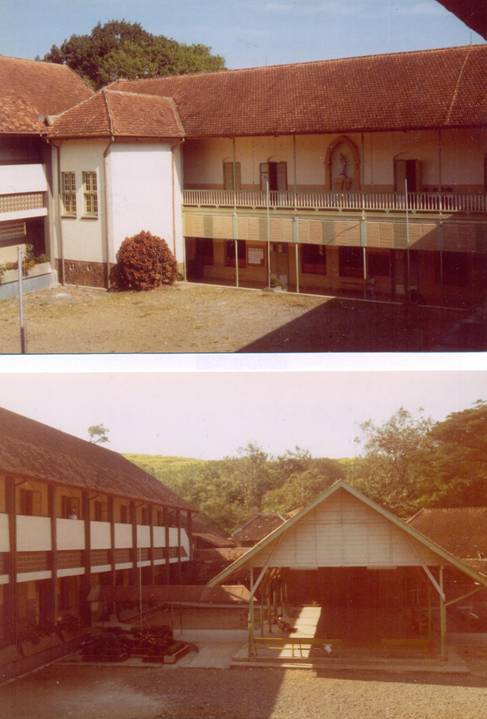 <![endif]>
Both photos: Courtyard of the main building.
Top photo: Dormitories of the kitchen teams are on the ground floor.
Bottom photo: The "aula" (recreation center & auditorium).
Source: W. R. van der Vlugt (1982)